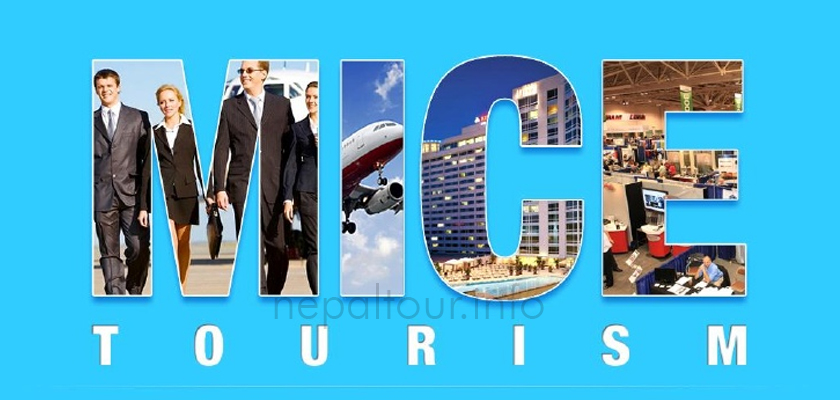 MICE tourism in Nepal has been growing extensively and becoming a popular destination in the world. Nepal offers excellent infrastructure, comprehensive high-tech facilities, and trained manpower to hold a successful event. The top hotels and resorts offer conference halls and excellent meeting facilities at par with international standards. Being a Business traveler, you have different needs and we cater those needs as per your requirement.  We offer you complete package for your Meetings, Incentives, Conferences and Exhibitions. We arrange the board rooms, conference halls, transportation, documentation, and any other special company needs (including posters, flyers, and audio visual equipment) all based on the specific requests of your company.
Nepal Tours has been serving the clients since 2009 on their tours to the Himalayas in Nepal leaving no stone unturned. We have always strived to do newer, more and better. Considering the popularity and high possibility of MICE tourism in Nepal, we have planned our exclusive programs for the same.
Nepal stands popular as an international meeting destination in the world's business community. Conference halls and top hotels provide excellent meeting facilities at par with international standards, while professional groups that include hotels and tour operators have eased the process of organizing and managing these events.
Why Nepal for MICE Tourism?
It offers a good range of hotels, convention centers and conference facilities with modern amenities. Kathmandu and Pokhara offer a wide choice of conference centers from small to world class facilities. Besides the conference facilities at the five star hotels, there are alternatives.
It is a peaceful and a safe destination. The Nepalese people, as diverse as they are, live in harmony – perhaps fatalistic, perhaps content, but they take on the hardship of life with a smile. Hinduism and Buddhism have co-existed so harmoniously in Nepal for centuries.
It is a destination that will fire up the imagination of the delegates. They can have unique pre or post tour programs especially designed to suit the budget and their liking and interests.
It offers one of the finest cuisines, sightseeing/excursions programs, adventure activities, enthralling mountain flights, entertainment, shopping and more.
Nepal is a dream comes true for an organization that is looking for a new and exciting destination to offer as a special location for MICE.
Our services under MICE:
Selection of date and venue of the conference
Airport facilities
Management of the entire program
Accommodation of the group in a star hotel
Staffing and arranging various resources needed
Sightseeing tours in Nepal
Team building tours
Adventure activities (Safari, Bungee jump, Paragliding, etc.)
Gifts, badges, tokens of love, certificates
Security arrangement
Shopping
Other recreation activities